Video Mapping, 3D Photogrammetry, Anamorphic Images, LandArt
2014

Velux, video projection inside a tent
Indoor video mapping project inside an huge tent of 80 by 40 meters.
28 video projectors Christies 20k 4/3, 1400x1050px, fixed lens + 8 video projectors Christies 18k HD, 1920x1080px with zoom lens.
Image creation : Superbien
video projection and media servers : ETC Onlyview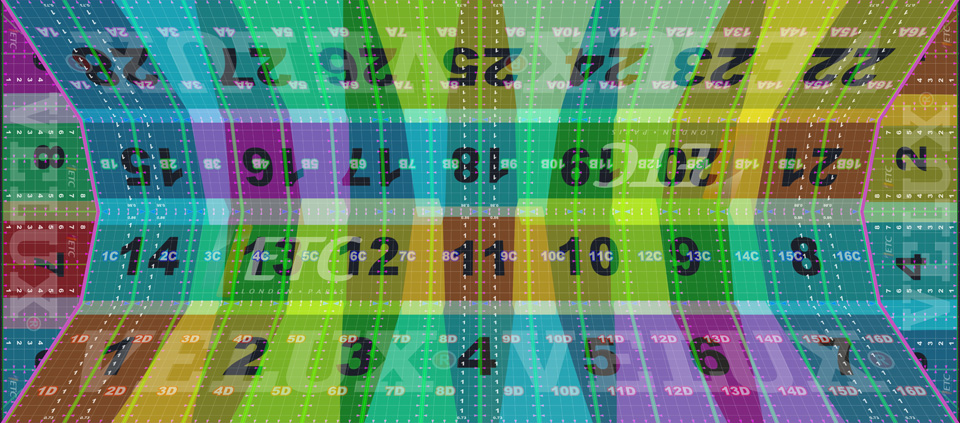 Above and below you have two versions of the texture that was used by Superbien to build the images projected inside the tent. The y ask me to have the whole screen fitting into one rectangular texture and that's the result ! You can clic the images to open the full frame texture versions, 9088x4000px.
Above you cans see all the video projectors impacts and superpositions, below the metric grid information only.
Below you have some photos of the installation, on the left once the projectors impacts texture is projected, on the right the metric grid only