Video Mapping, 3D Photogrammetry, Anamorphic Images, LandArt
2013

Orange, show Hello !, Maison de la Mutualité, Paris
A total of 22 video projectors for this indoor video mapping installation
Below a global image of each dual projectors point of view of the main screen.
Inside the circle of possibility of the lens, the technician can easily see where the lens shift is and if the projector is horizontal or in portrait mode.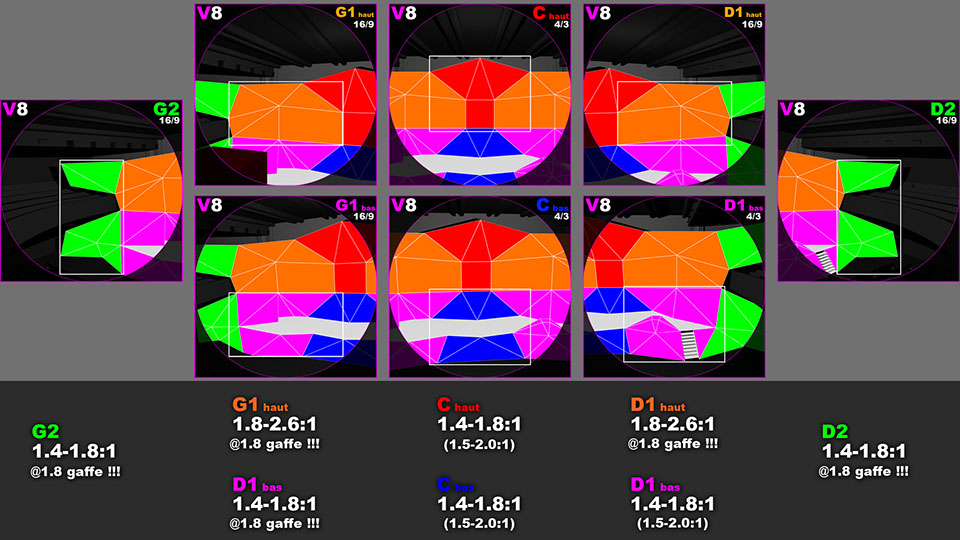 A lot of informations, as usual, for this monumental projection into a so little space. A lot of projectors considering the size of the screen.
Below you can see a part of the data that I've produced concerning the projector's vertical and horizontal inclination, zoom lens type, zoom level or ratio ans so on.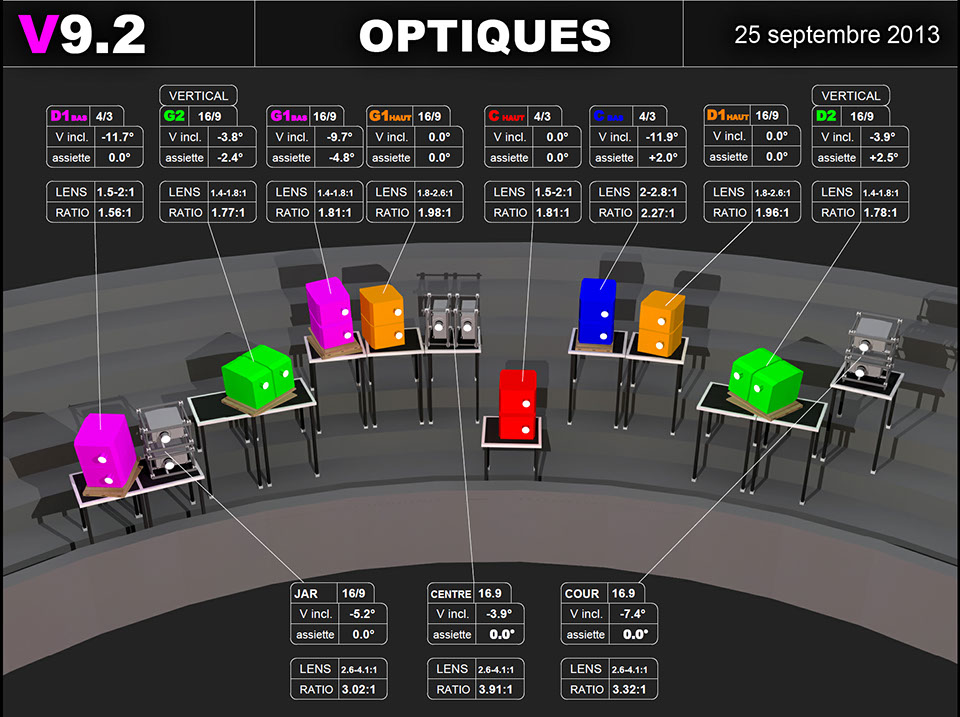 Below you have some 3d images of the virtual simulation to give feedback on the physical position of the video projectors.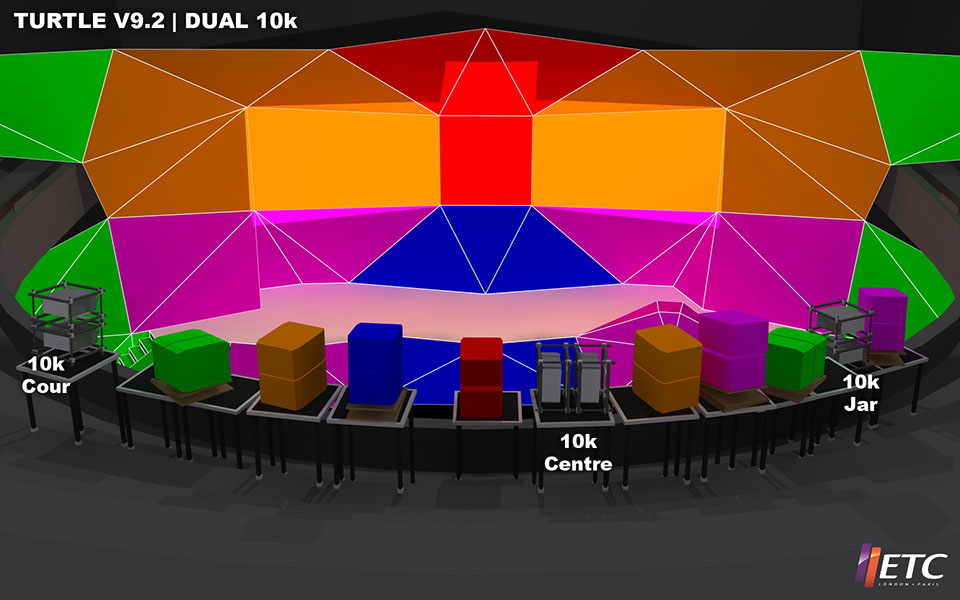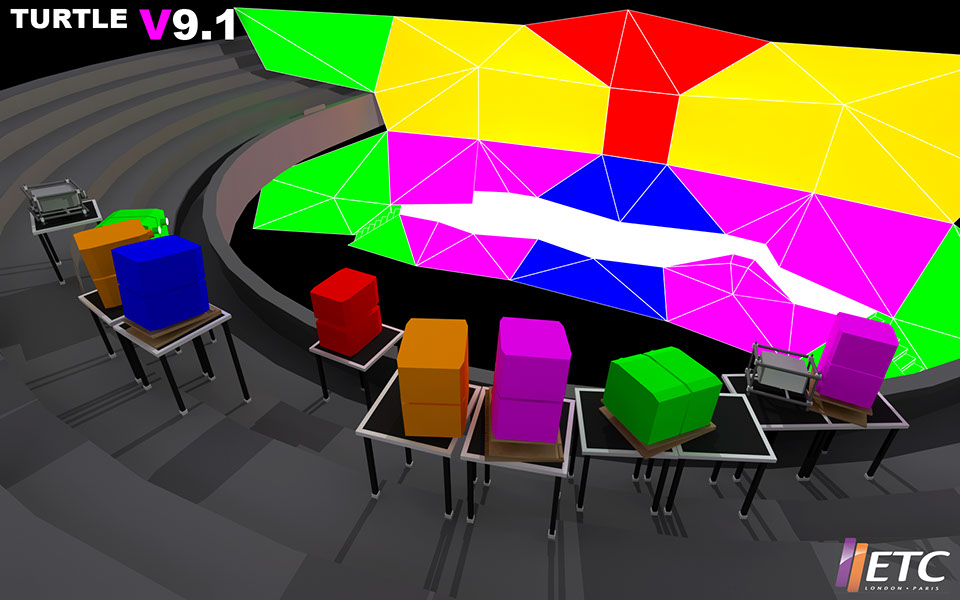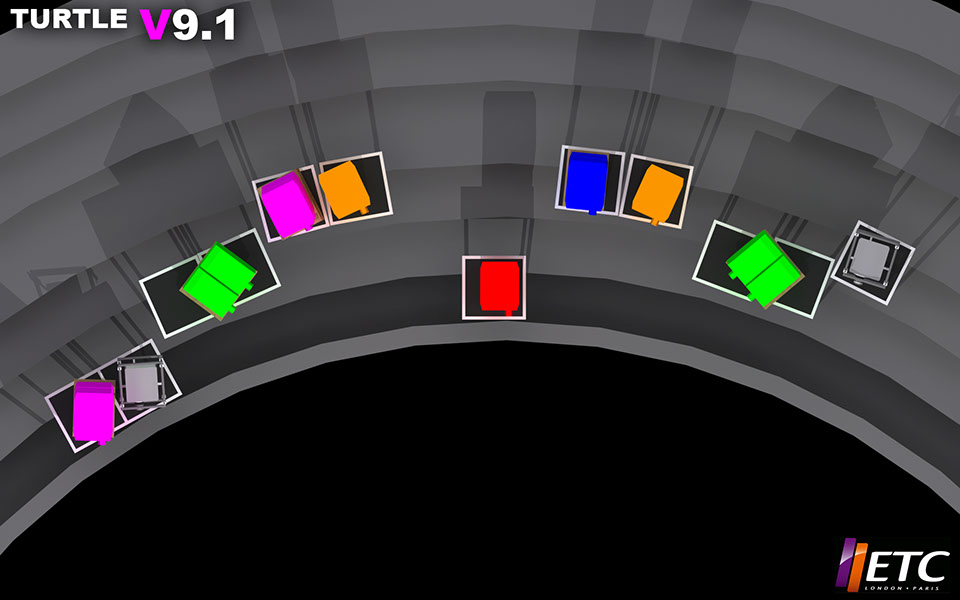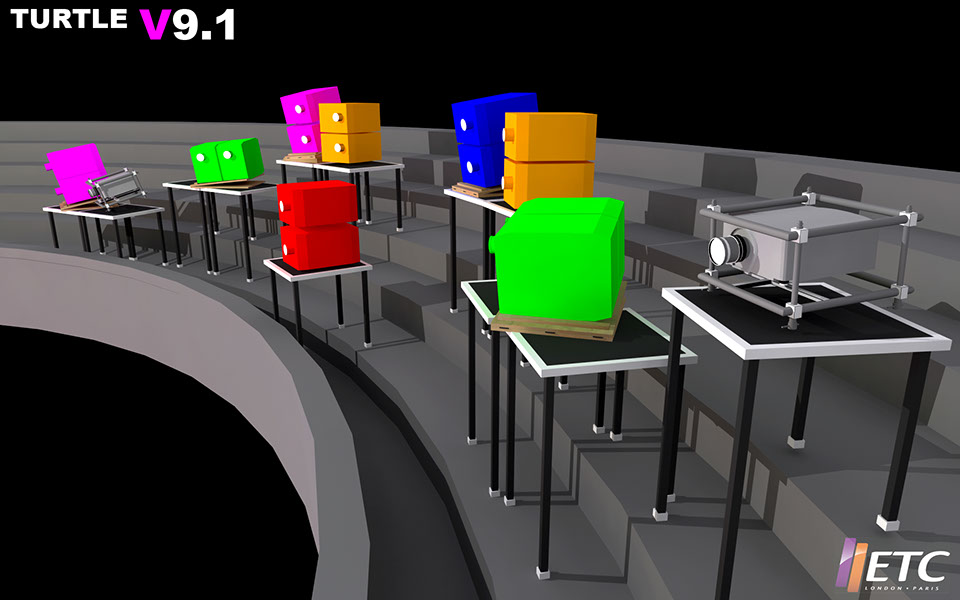 And finally, some photos taken during the installation