Video Mapping, 3D Photogrammetry, Anamorphic Images, LandArt
2012

International Exposition, "Big O", Yeosu, Shout Korea
Video and laser mapping on the BIG O, based on 6 Christies Roadie HD 35k video projectors
The show took place on May 12 2012 and played for 93 days.
For this project I helped ECA2 to achieve the mapping into this big water curtain.
The six high power video projectors are grouped into 2 TRIAL impacts.

In the slide-show above above you can see the projection simulation on the BIG O.
Below you have some 3d images that show the projection room. The goal was to design the structure that supports the projectors and facilitate the maintenance. Also, to keep the room cold, air extraction pipes where placed face to each projectors exhaust. The laser is placed just in the middle of those six projectors.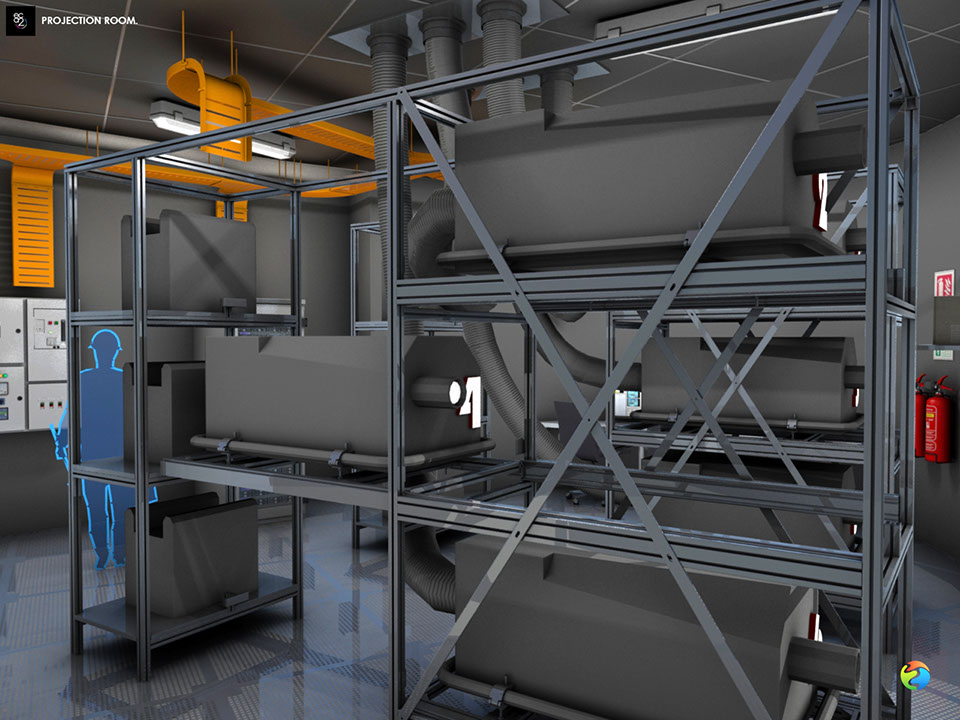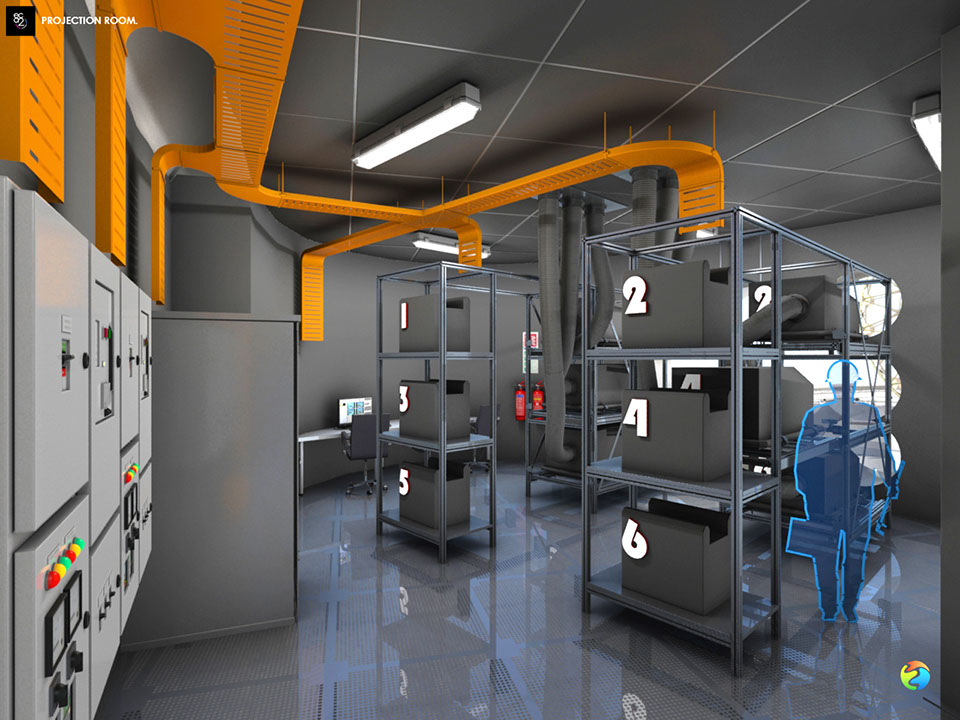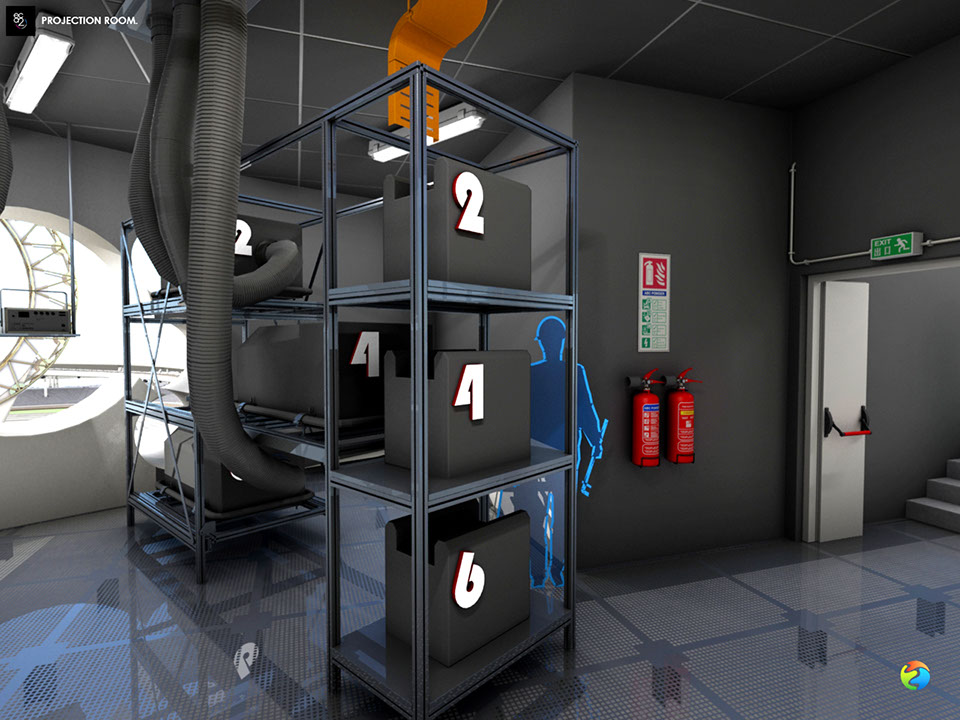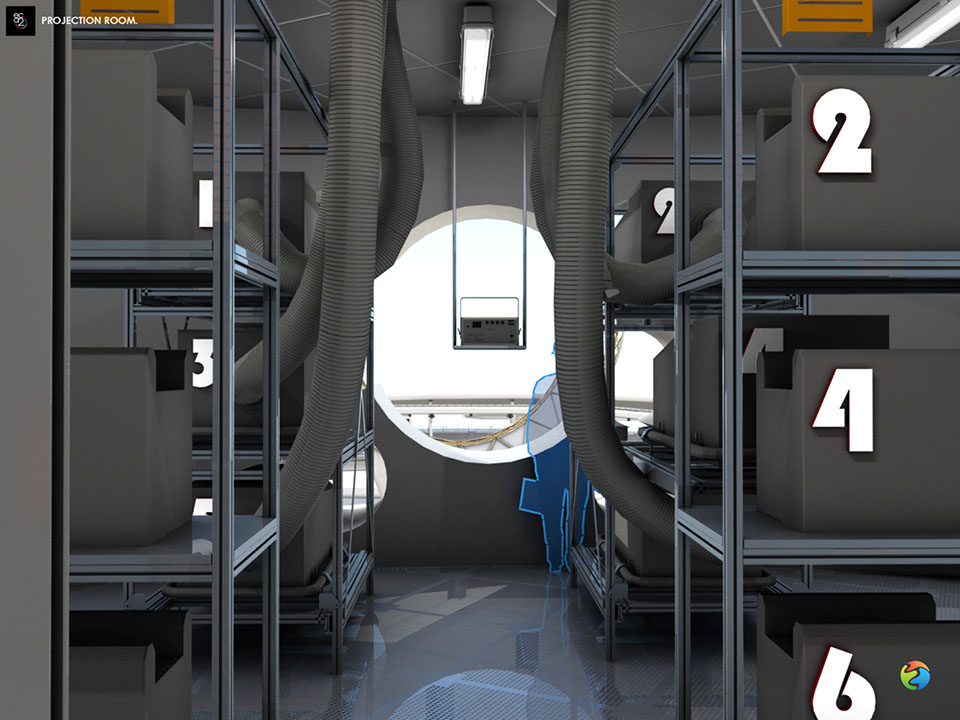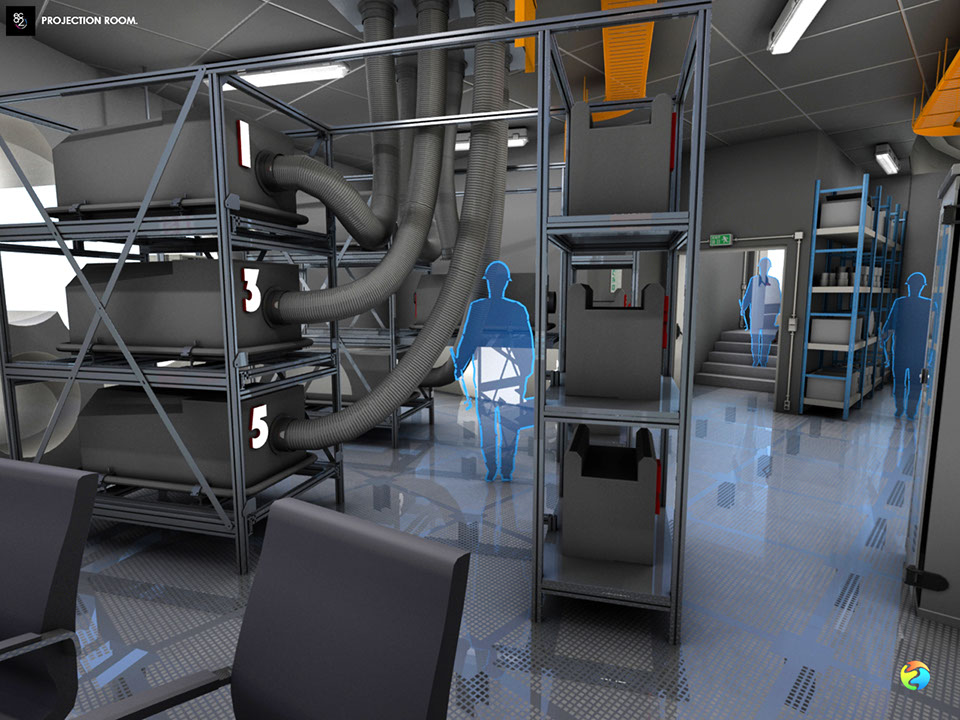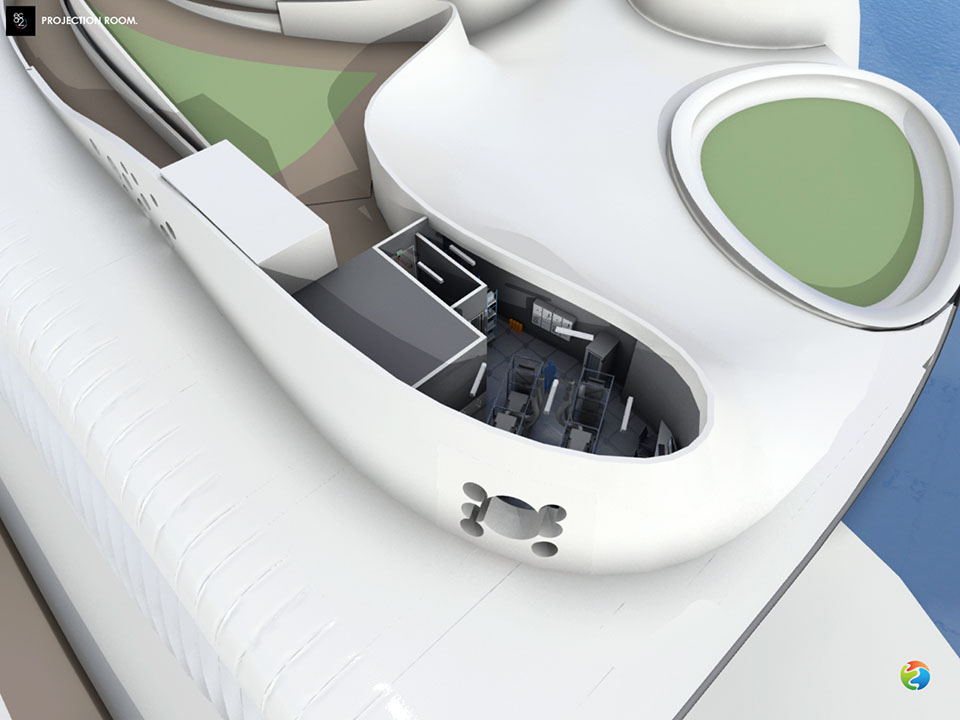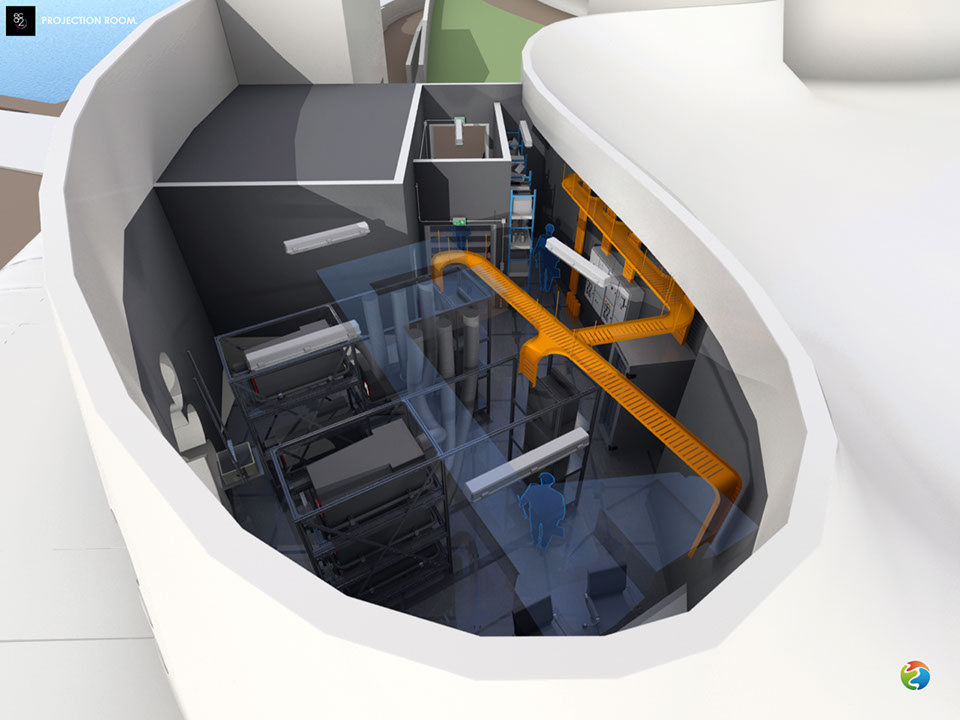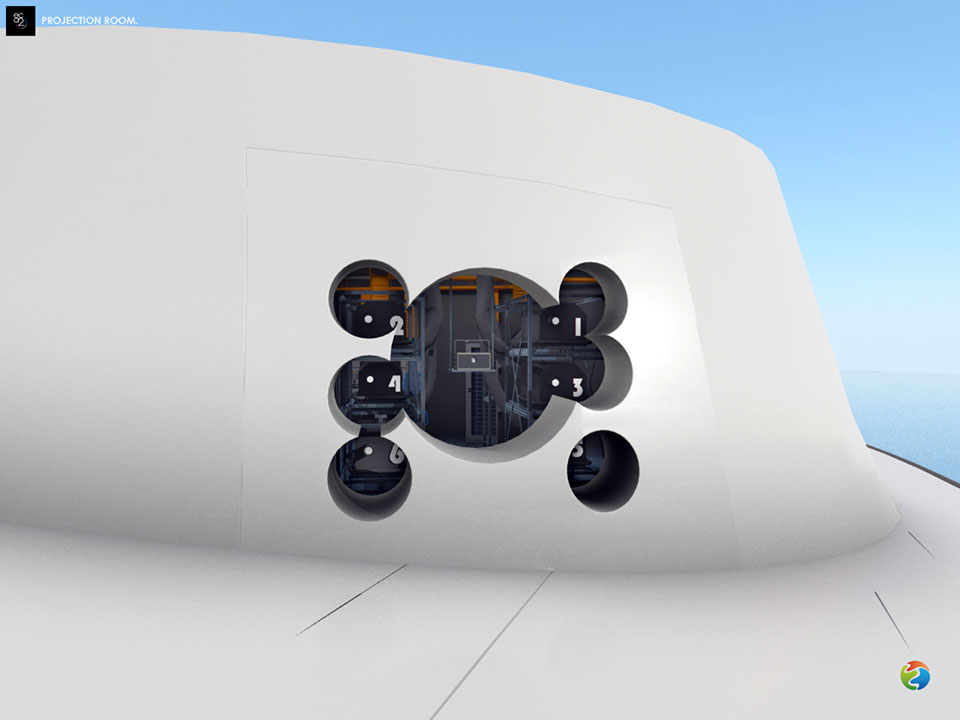 Above you can see how it looks the projection room from the exterior : three floors of two video projectors with a laser machine right in the middle.
The holes into the structure are calculated to let lights beans pass trough. Note how bigger is the one in the center dedicated to the laser machine, that has an angle of about 180° !
On the right you have the laser point of view : greens parts of the image show the big angle possibility of the laser.
Below you have a larger view of the laser impact into the screen and the audience.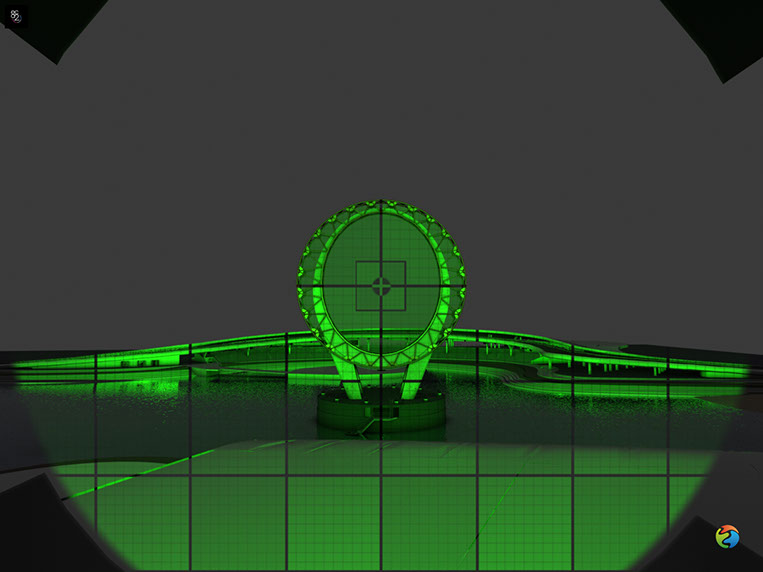 Below you have two videos of the show that I found in YouTube :
and some photos of the structure and of the show