Video Mapping, 3D Photogrammetry, Anamorphic Images, LandArt
2007

Fête des Lumières, Lyon, France. Full analog projection
10 PANI analog projectors, fixed image plate, fixed lenses
Production : MonOeil de Bertiaux
Artistic Direction : Christophe Bertiaux
Image creation : Christophe Bertiaux, Van Ta Min, Ugo Cassanello
Technical director : Gaël Picquet

the image projection on the Hotel Dieu of the city of Lyon, France, took place four consecutive nights, from December 6 to December 9, 2007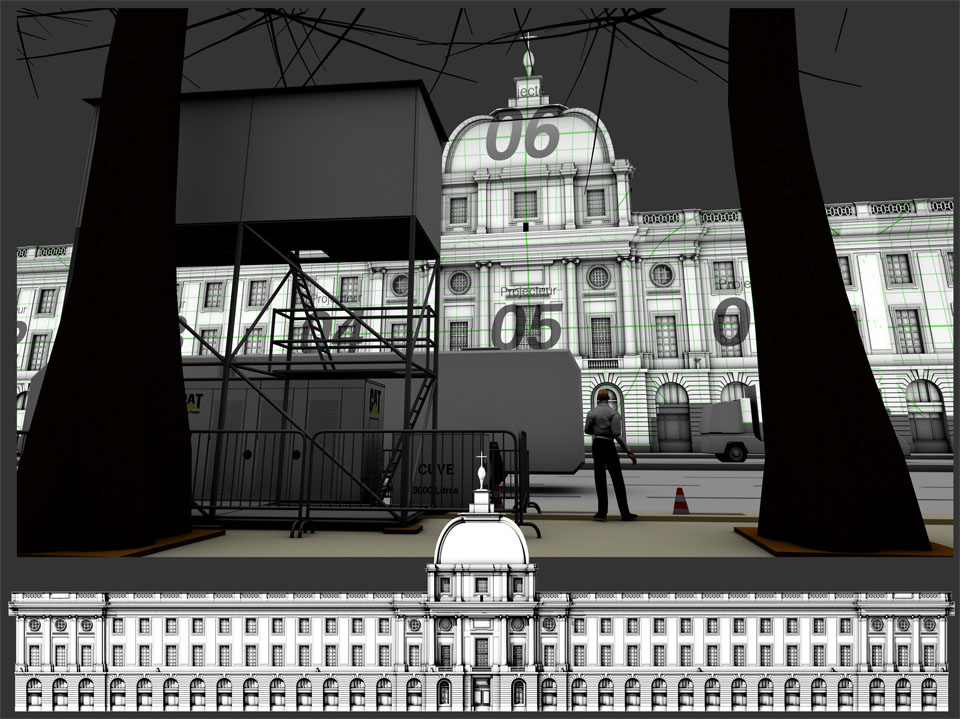 197 meters long, lighted up by 10 PANI analog projectors that works with only one image at once, printed on a fixed frame.
Four nights, four different images on the Hotel Dieu.
Two images came from 3d graphics and two from 2d effects.
I participate to the project by modeling the building in 3D and setting up the virtual projection scene.
I've done the two 3d based images, under the direction of Christopher Bertiaux Monoeil.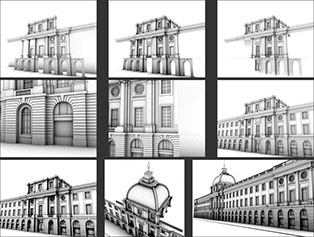 Above one image projected, below a photo of the same image projected on the building