Video Mapping, 3D Photogrammetry, Anamorphic Images, LandArt
2005

Exposition of global harmony, Aichi, Japan. Analog and Digital projection
17 PIGI DDRA projectors + 6 video projectors
12 on the vertical wall and 4 on the ground and 1 into the hemisphere.
Production : ECA2 & Dentsu
Artistic Direction : Yves Pépin
Image creation : Christophe Bertiaux, Monoeil

The show plays 14 times per day, 2556 times, 185 days between March 25 and September 25 2005
The Toyota pavilion was certainly the most visited attraction of the Global Expo 2005.
I helped Christophe Bertiaux to bring the image to the screen by doing a 3d simulation.
I put some screen shots to show you the virtual simulations.
You can see the 3d scene with all projectors in place.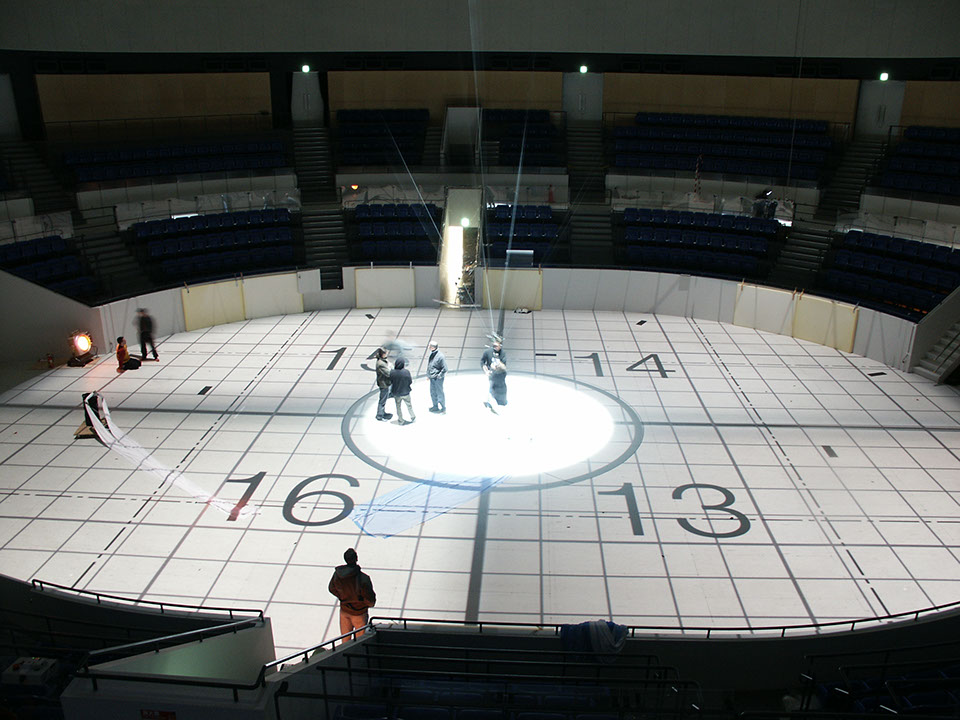 In the photo above you can see the impact of PIGI projectors from 13 to 16.
Below you have the impact of one of the six digital video projector, 720x576 pixels in 2005 !
In the next photo you can easily compare the PIGI size to the video projectors size.